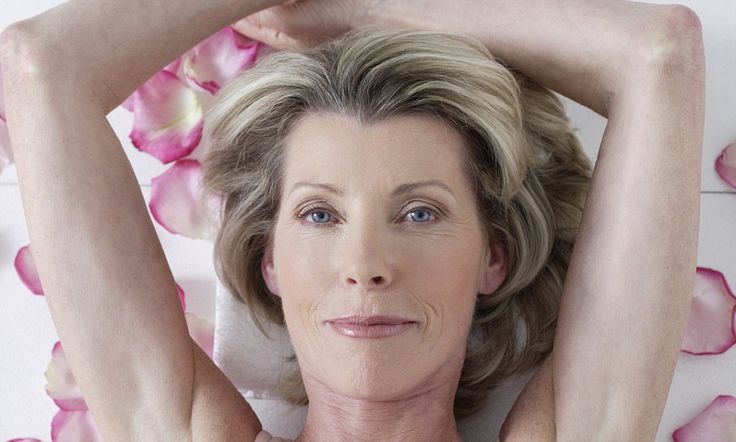 As most people know by now, there's a phrase coined for 45-plus women on the dating scene – the Plankton Generation.
http://www.dailymail.co.uk/femail/article-2022102/Why-struggle-single-women-45-meet-soulmate.html
It refers to women who are barely visible, and are "hanging at the bottom of the food chain" when it comes to attracting a mate.
It's a derisive term, frankly, and one I'm not crazy about using.
But like most things in life aging-related, there's no nice way of putting it.
Having said this, there are upsides depending on how you define "attracting a mate."
I'll explore those here…
~~~
It has been my experience that while older women find it difficult to find mates who fit their preferred profiles, they are better adapted to accepting – and making the very best of – the realities of aging.
According to Dr. Susan Nolen-Hoeksema, a noted Yale professor of psychology women's lives get better with age, not worse. Rates of depression, anxiety, and suicide in women go down, not up, as women grow older, and she contributes that to the natural strengths women possess — coping skills, empathy, ability to listen, patience — which help them to tackle new problems and situations that arise as they age. It also gives them the courage to pursue new paths.
Men, on the other hand, have tremendous difficulty accepting aging.
First, they have a tendency not to maintain close friendships with other men, nor do the friendships they do have involve any meaningful degree of emotional intimacy and support.
Women, on the other hand, cherish and nurture their friendships with other women which helps them navigate life's many stages.
"Contrary to women, men do not celebrate older age as a time of joy, love, and fulfillment for all they have worked for and grown to be over their lifetimes," as Dr. Nolen-Hoeksema states.
Note: Among the older adults, who were facing the adversities that come with aging, the men showed less inclination to use these important coping skills compared to the women. In other words, older women were more likely than older men to tap their mental, emotional, and relational strengths to deal with adversity, which in turn left them less vulnerable to depression and anxiety in the face of difficulty.
Contrary to popular opinion, women over 50 tend to find their confidence and increased levels of satisfaction from within… not from without.
Even in the face of our cultural obsession with youth and beauty, older women place a greater emphasis and pride on their own maturity, experience and wisdom.
But, make no mistake: "women over 50 think they're looking pretty good, too:" according to Dr. Nolen-Hoeksema's study, women's body images actually become more positive as they move from their 20s, 30s and 40s, into midlife.
While many men consider this deluded thinking, it works in women's favor given their level of self-acceptance.
Put another way, while women may not get their immediate needs met, they more than make up for it through friendships and outside interests.
A few of the websites and blogs that are especially effective at reflecting the interests and concerns of women over 50 include:
 The Art of Aging
 Aging Abundantly
 Fab After 50
 The National Association of Baby Boomer Women (NABBW)
 The Huffington Post/Aging
 Fab Over Fifty
 ThirdAge
 wowOwow (Women on the Web)
 StyleSubstanceSoul
 MarryingGeorgeClooney
 DailyPlateofCrazy
Good luck finding this many for men.
Writer Barbara Hannah Grufferman asked her friends on Facebook, Are women better at aging than men? and here's what a few of them had to say (reprinted with their permission):
Barbara Briggs Ward: I think the tide has turned. Women are more in charge of their aging. They are no longer giving in to it. They run; walk; try new careers; eat well; find new loves. Age no longer means slowing down and retreating. Age does not define a woman-for better or worse. It only opens new doors for them. And I think all of this has given women an edge over the men who are used to doors always being open.
Denise Taylor Tremaine: You don't ever hear, or rarely, of women going through a mid-life crisis… we handle everything with grace.
Kim Okerson: I agree that the social pressure on women is far greater, but it is up to each of us to have the grace and dignity to accept that our age is state of mind.
Connie Katon Wingo: The emotional impact of aging is difficult for men, I'd say. In their youth, they were able to have the perception of controlling their environment. Their identities as men were so often tied to their sexual perception and themselves. Their sex drive slows down, and for a great deal of men their "manhood," is tied into their perception of their sexuality. Also, as men begin to age in the workforce, their roles begin to change and coping with the feeling of obsoleteness is frightening, possibly causing men to feel more insecure about aging.
Melody George: I dont think one gender has it over another on aging. I think with men and women it is equally daunting or exciting depending on the person.
Whatever your thoughts are on this… here's the fundamental truth: the more we stick together, the happier we will be.
The unfortunate fact is that sticking together is something men simply don't do well.
FINAL COMMENTS
As for the coping skills that older men do happen to have at their disposal, please note the following:
1] The ability to purchase and/or attract youth and beauty with money and power.
2] The distraction from existential pain using bigger homes, Aspen vacations and sports cars as leverage.
3] Hunting and fishing trips that get them out of the house and into the arms of escorts. 
4] Online porn.
5] Routine testosterone therapy and plastic surgery.
Normal, well-adjusted older men have age-appropriate wives, children and grandchildren, for God's sake.
They have vacation homes where everyone comes together at holidays and embraces all that life has given them.
They aren't consumed with death and irrelevance – or both.
Their families are their relevance.
I know this is lost on most of you who read this blog, but these people do exist.
Of course, they'd bore you to death long before loneliness or depression took you down.